1st Reading Sea Scouts Wins County Dragon Boat Regatta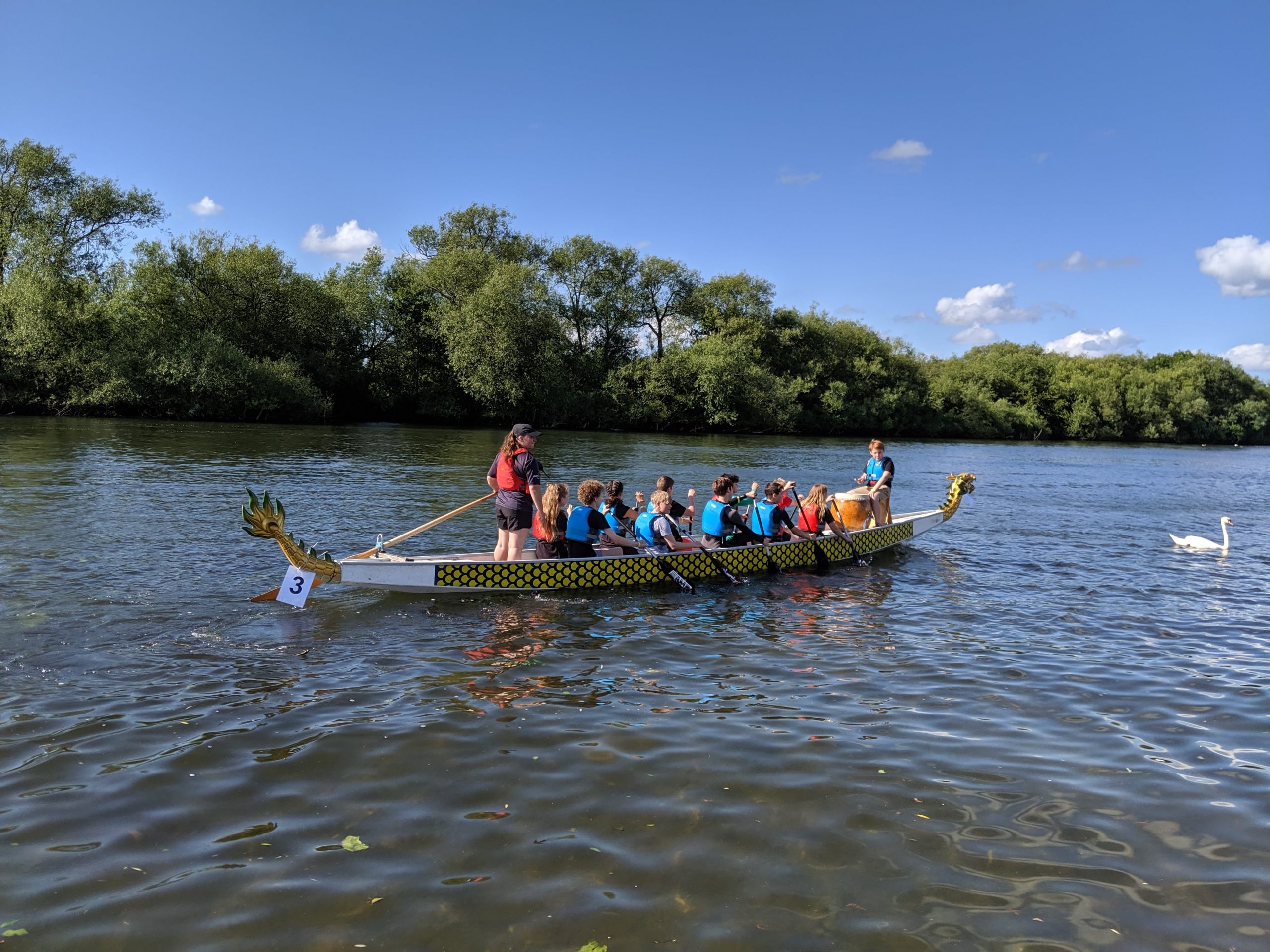 On Sunday 30th June, 12 scouts took part in the County Dragon Boat Regatta. They've been training for a few weeks beforehand in the Bell boat and also in the new KataKanu. In the earlier weeks, Sam took the helm of the Bell boat, teaching the basic strokes and keeping the team in time. We developed their skills even further by teaching them the dragon boat commands. Cliff provided tips on technique and efficiency, and Mike provided a strategy of getting them to work in unison from the very start with short and powerful forward strokes.
We have been training the scouts for a dragon boat race that could last up to 5 minutes and it was to our surprise on the day that the duration of the race was only up to 90 seconds. Mike and I revised our strategy and briefed the scouts with the plan. The scouts won the first race by at least 2 boat lengths and set very high expectations for the 20+ scout teams competing.
Teams that won their first race automatically went through to the semi-finals so it was a long wait until it was time to race again. At this time, the scouts had a go at other activities such as mop football and climbing.
The scouts went on to achieve another outstanding win in the semi-finals, further impressing the scouts and leaders of the competing teams. It was not long until the final and 1st Reading was up against 9th Bracknell and 4th Newbury. It was a stiff competition as we learned that 4th Newbury was the 3-year reigning champions in the previous events.
The final was underway and 1st Reading was slightly behind at the start due to not being in line with the other two teams. It was of no concern as they managed to catch up and overtake both teams with ease. 1st Reading comfortably won 1st place, beating the 3-year reigning champions by 10 whole seconds.
Their determination and teamwork led to a well-deserved win so a massive congratulations to them all.
They brought back the County Dragon Boat Regatta trophy and all of the leaders are very proud. We'll also be entering a Cubs team and perhaps a Leaders team for next year. We will soon have a trophy cabinet to display their achievements for the years to come.